Older Adults
We are dedicated to helping older adults and senior citizens live the best life possible.
+ More Info
Family Caregivers
Our staff helps you care for your loved ones and has programs to assist senior living and services.
+ More Info
Professionals
We can supplement the care you provide your older patients, residents and customers.
+ More Info
Blair Senior Services, Inc.
Area Agency on Aging
Blair Senior Services, Inc. is committed to enhancing the lives of older individuals, their families and others in need by coordinating and providing support and assistance through a system of quality home and community based programs and services. Our professional staff and volunteers are dedicated to the principles and values of advocacy, empowerment, dignity and respect.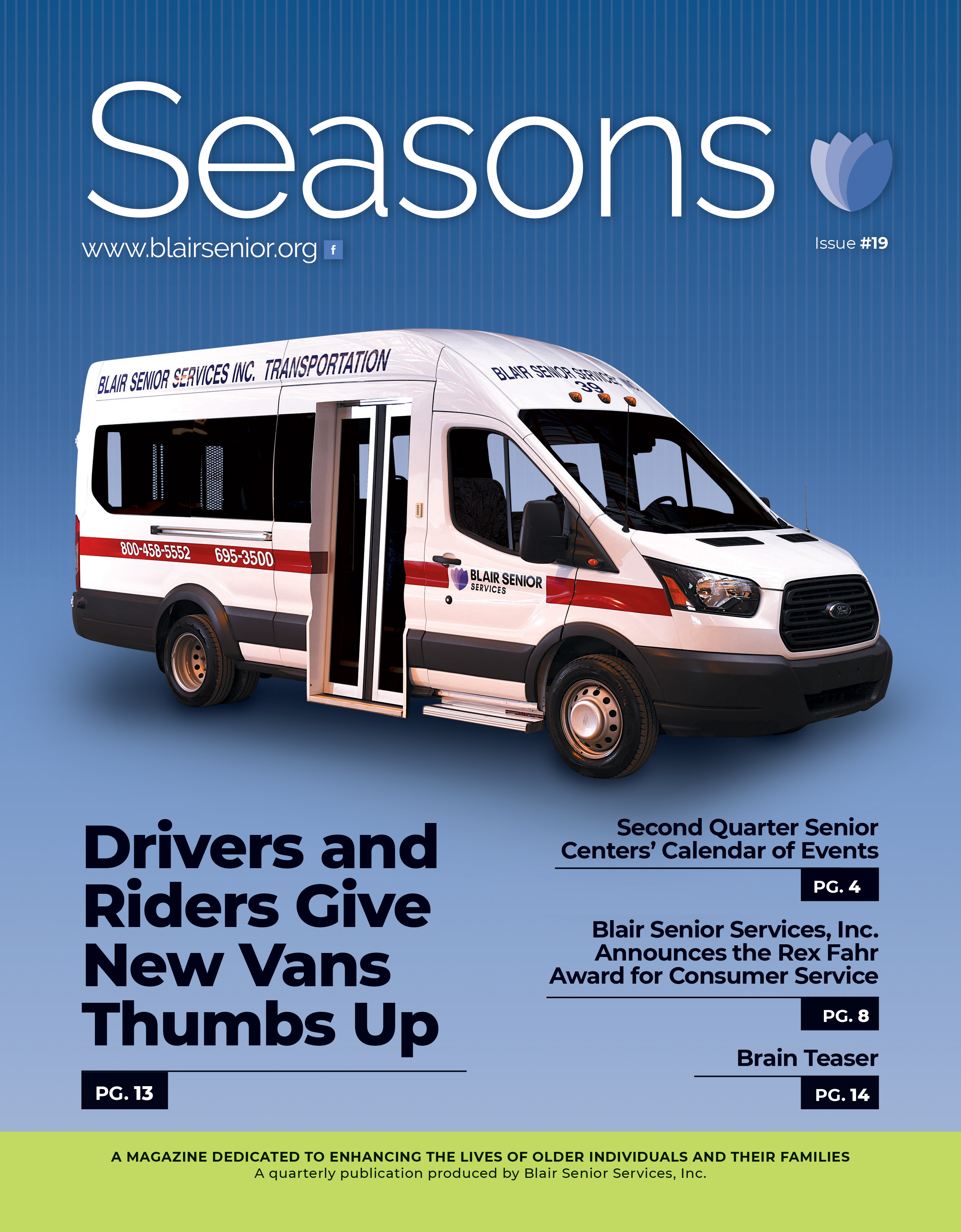 Seasons Magazine
A Magazine Dedicated to Enhancing the Lives
of Older Individuals & Their Families
Stay Connected with Blair Senior Services on Facebook